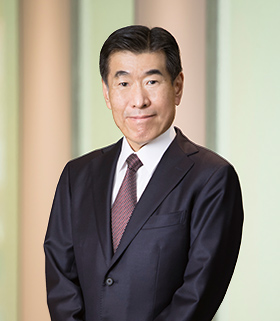 I would like to take this opportunity to express my sincere appreciation for our shareholders for their continued support.
Since its founding in 1970 as an initiative undertaken to mark the centennial of the Mitsubishi Group, the goal of the Mitsubishi Research Institute (MRI) has been to create a prosperous and sustainable future. MRI celebrated the 50th anniversary of its founding in September 2020. I am deeply grateful to our shareholders, customers and all other stakeholders for the support and patronage they have given to us during this period.
In the fiscal year ended September 30, 2020, the final year of the Medium-Term Management Plan 2020, MRI achieved record high sales and profits in both the think tank and consulting services segment and the IT services segment, overcoming the impact of the COVID-19 pandemic through our efforts to complete the Three Reforms, the reforms of our business portfolio, business model and work style. Also, as an entire group, MRI achieved a record high profit.
Having formulated the new Medium-Term Management Plan 2023 based on the management philosophy that was revamped for the 50th anniversary of our founding, the MRI Group will continually envision a desirable future, resolve issues faced by society, and lead change in society as we work to achieve our mission to help create a sustainable and abundant future. We ask that you continue to understand and support the MRI Group, which has made its first steps toward the next 50 years.
December 2020
Takashi Morisaki
President and Representative Director
Mitsubishi Research Institute, Inc.